Stunning sunflower, facts and cultivation
We are so glad our crops grew good. One of the plants that stand out is the sunflower. There is a whole field here in hubby's property filled with bright flowers. Revered as an emblem of the sun, for the sunflowers don't just look like it, also these colorful windbreaks grow facing the morning light. It is amazing to face all of the flower heads in one direction as if they are following you, the sun. Looking closely at the flower, you will observe the stunning geometric concentric patterns of these edible seeds. See the beauty yourself.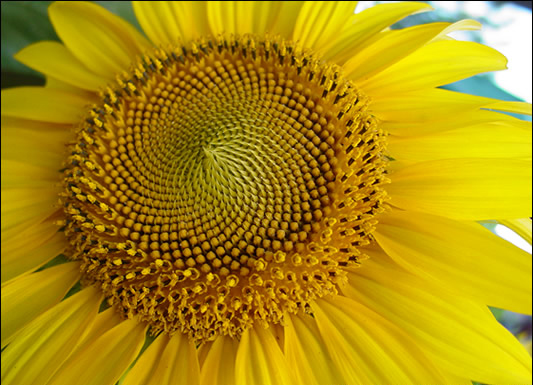 Cultivation is easy:
They grow best in the site with full sun ('sun' flower) with any well-drained loom soil.
Not suitable for growing indoor, thin or transplant to 12 – 18 inches apart.
Sow seeds in spring and away from potatoes so growth will not be stunted.
All parts of this remarkable flower are useable, from the stem to the seed: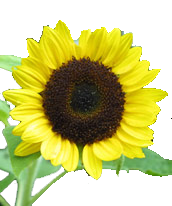 The whole plant, which grows from 3-10 feet, is moisture absorbent and ideal to be planted near a house with rising damp to drain the ground, that they are used in marshy lands in the Netherlands.
The seed shells are oval, flattish, thin covering, ½ inch long with gray, brown and white stripes. The kernel is light gray, flattish and oval inside the shell; they are rich in vitamin B1, B2, niacin, iron, phosphorus, potassium, sulfur, vegetable fats and proteins.
Shell and eat kernel raw or you can roast it. Brown 1 oz. Of seed with shell in ½ teaspoon of oil, drain and toss in salt.
Add sprouted seeds to salad and sandwiches, when ¼ inch long, before they become bitter. Cook with, of course, sunflower oil.
When feed to chicken, the whole seeds increase egg laying.
Pressed oil from seeds contains vitamin F and other substances that are beneficial to the skin. You can eat a handful, or take oil drops three times a day, or boil seeds for 20 minutes and take as a tea to relieve coughs and other inflammation of the kidneys.
Flower. The yellow petals surround a purple brown central disk, borne from late summer until frosts.
You can eat raw buds in salad, or steam and serve like artichoke.
You can also boil the flowers for a yellow dye.
Leaves. The large, rough, toothed, heart-shaped and mid-green with three prominent veins can be smoked, dried.
Stem. The thick, hairy, light green stems are high in potash. The pith is valued for its cellular lightness, one of the lightest substances known and is used in laboratories, and even as moxa in Chinese acupuncture, and in making delicate silks and coarse ropes.
The dried stems are very hard and make excellent fuel.
Use fibrous pith for textile and papermaking.
The ashes from burned stem can be used as potash fertilizer.
____________________________________________________________________
____________________________________________________________________ Found this article useful? Mention us in your post, subscribe to our feed, link to us, or bookmark this site. Thanks for your support!
Subscribes